About this course
This business management short course will teach you what makes a company successful in an increasingly competitive environment. It will also equip you with the skills and information necessary to work for companies of any size, from small businesses to international corporations.
You will learn about the role of businesses in society, legal forms of business ownership, business plans, and business location as well as analysing the environment in which the company operates and the role of general management in the success of a business (i.e., planning, organising, leading, and controlling).
Introduction to Business Management
Pay as little as R466* / monthly
Flexible payment options available
Love this course? Share it with someone!
What you will learn about
This course contains 8 units and can be completed in 6 months at the recommended pace of 8 hours per week:
Unit 1: The business world and business management
Unit 2: Establishing a business
Unit 3: The business environment
Unit 4: Introduction to general management
Unit 5: Planning
Unit 6: Organising
Unit 7: Leading
Unit 8: Controlling
With our structured approach to teaching, you will be able to acquire valuable knowledge and skills with ease. All courses include an orientation week, assessment and feedback opportunities as well as guided lesson plans from your course lecturer every week.
Upon successful completion of this business management course you should be able to:
Provide an overview of the business world and business management;
Discuss the establishment of a business;
Discuss the business environment;
Provide an overview of general management;
Explain the basic elements of planning;
Discuss organising as a management task;
Explain leadership and leading people in the organisation;
Explain the motivation of human resources; and
Explain the control of the management process.  
You will gain a versatile range of practical skills in the following areas: 
Economic systems
Legal forms of business ownership
Business plan
Analysis of micro, market and macro-environments
Planning
Organising
Leading
Controlling
Is this course right for me?
Whether an organisation is a profit or non-profit-seeking business, it needs to be carefully managed to be sustainable and survive over the long term.
Learning how to sustainably manage business resources and activities plays an integral role in any organisation and is relevant to many industries and positions today. The diverse nature of this course makes it suitable for individuals working in a profit or non-profit-seeking business as well as business owners.
If you want to learn how to profitably manage and operate organisations in the South African business environment, then this course is for you. You will acquire versatile business skills that can be applied in almost any industry to manage strategically, lead, control, and plan.
Additionally, business management courses are widely considered an excellent educational starting point for aspiring business leaders and entrepreneurs.
Upon successful completion of this course, students will be equipped to pursue a range of exciting careers such as:
Managers at various levels in an organisation
Small business owners
Employees in profit and non-profit organisations as well as government institutions
When can you start this course?
Our Short Courses are administered in various intakes throughout the year. Enrol for a date that suits you or enquire now if you'd like more information.
Simple pricing, big value
Our course fees are all-inclusive, there are no hidden costs. Get access to feature-rich learning and exclusive student benefits.
Get exclusive online access to our range of DO life micro-courses.
Save 20% on any future courses you enrol for with iQ Academy.
Dedicated course lecturer and specialised academic support.
Weekly lesson plans, regular live classes and special webinars.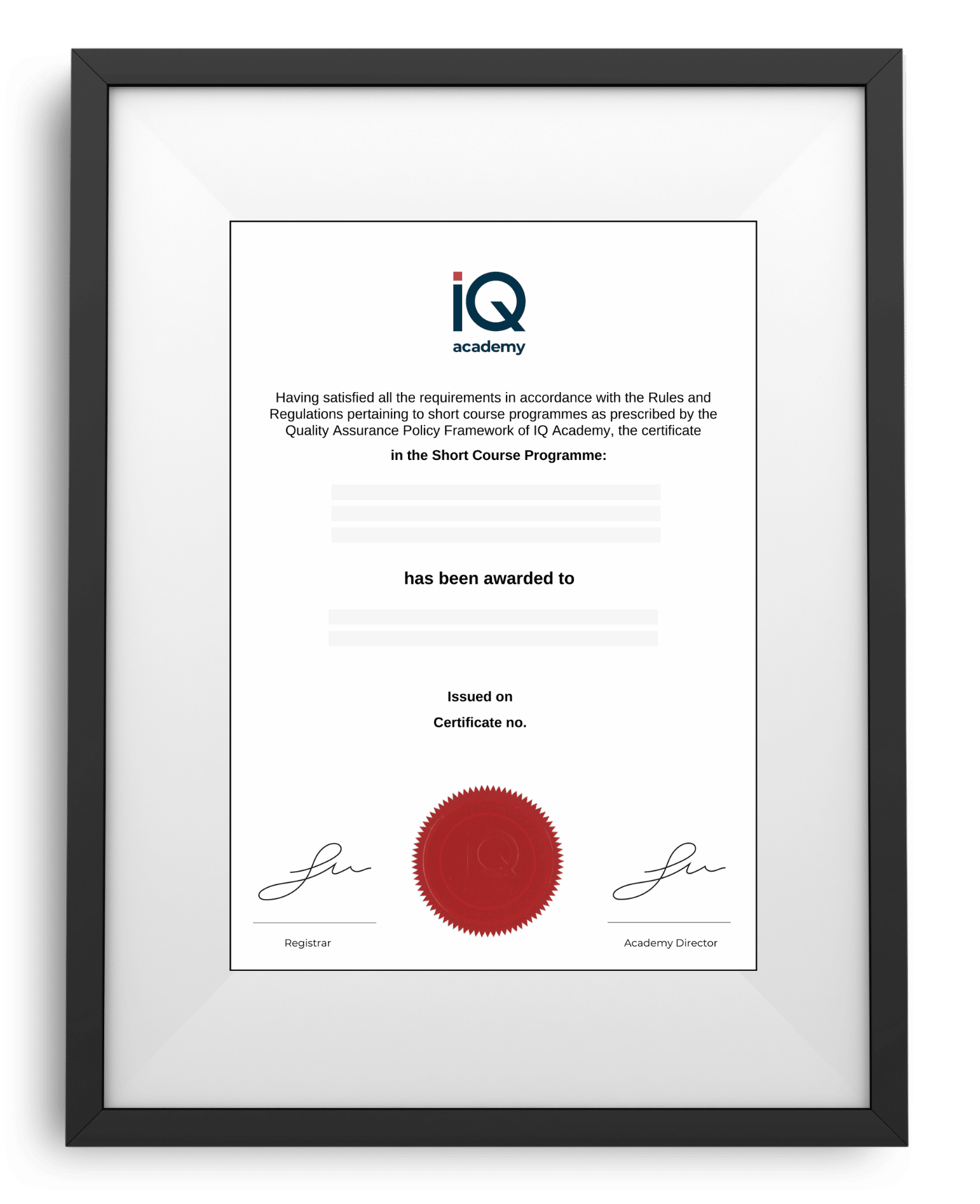 Boost your career with a short course certificate
Enhance your job prospects with a verified way to showcase your new skills and knowledge.
Verified and official certificate
Couriered to you for free
Hear from our students
Sometimes when it comes to the value of education, it's best to hear about it from your peers.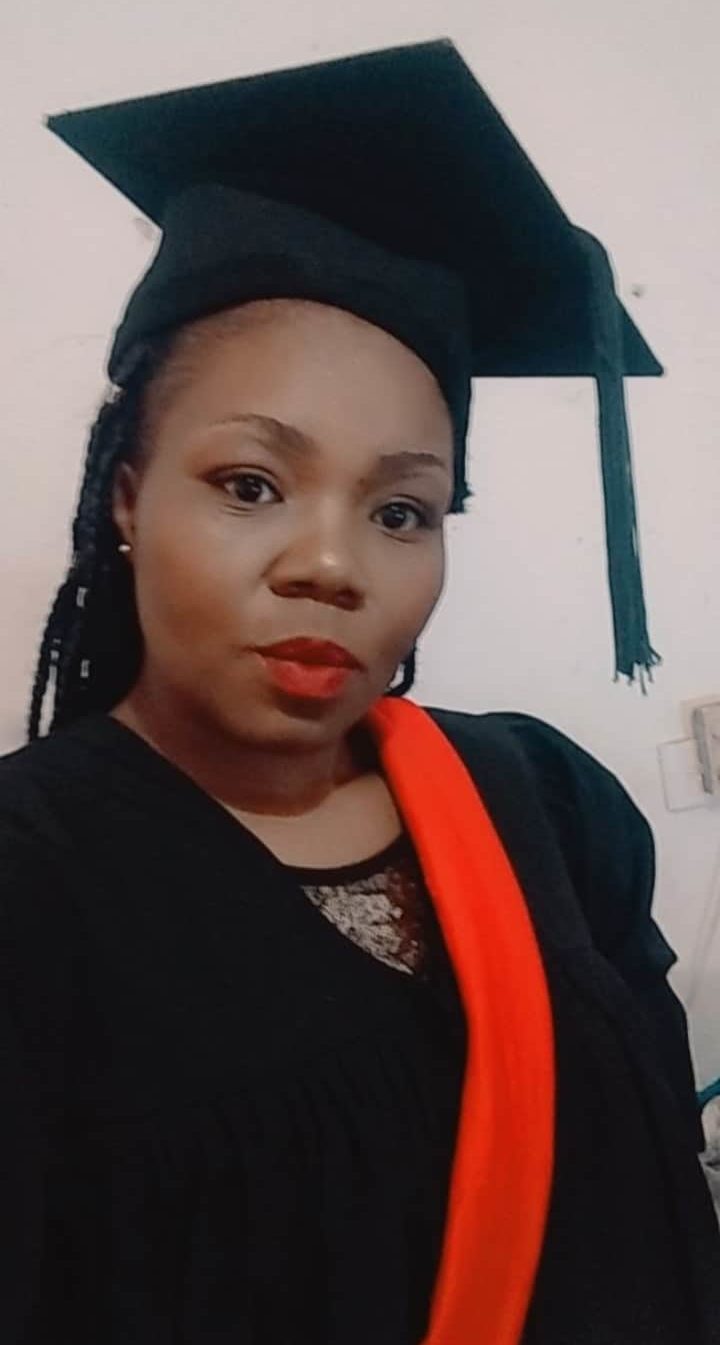 Xolelwa Johanna Thuputlela
"Thanks iQ, for making it possible for everyone to study without feeling the financial pressure with your fee structures. The lectures are amazing. Looking forward to the future now…thank you!"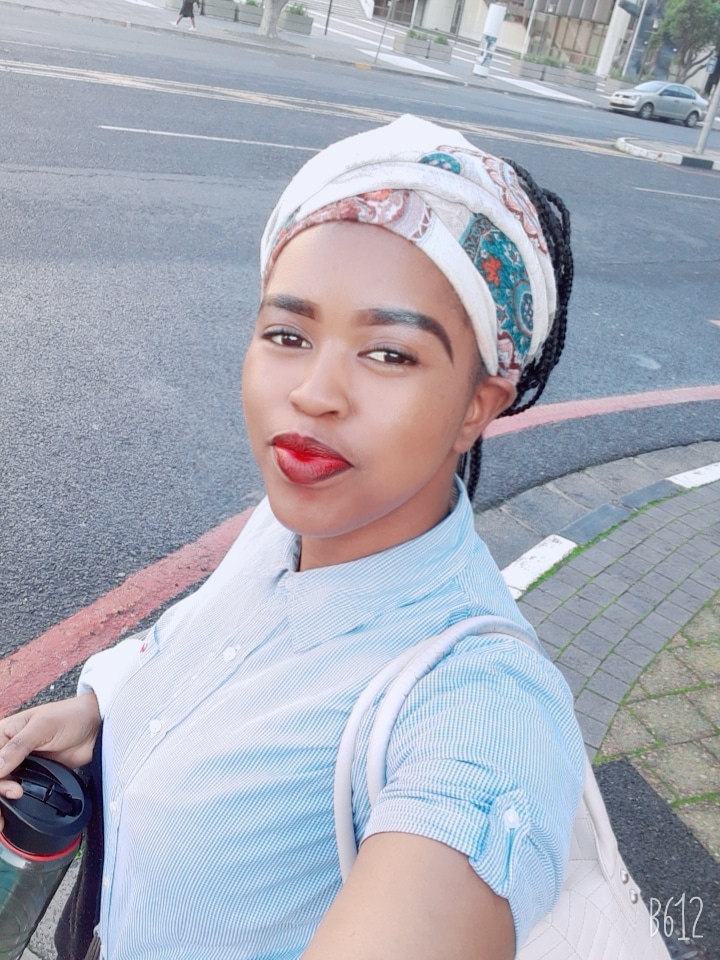 "I would like to thank iQ Academy for everything that you did for me. I got my certificate! Big up guys for what you do for everyone who wants to fulfill their goals."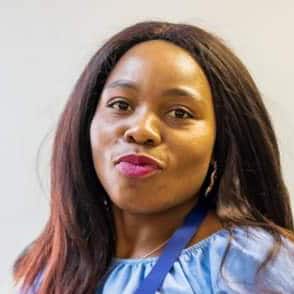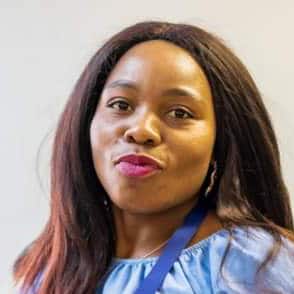 "It's so much easier studying online, downloading all my study guides through my cell phone without a laptop. It's a good experience for me. This is so easy to do!"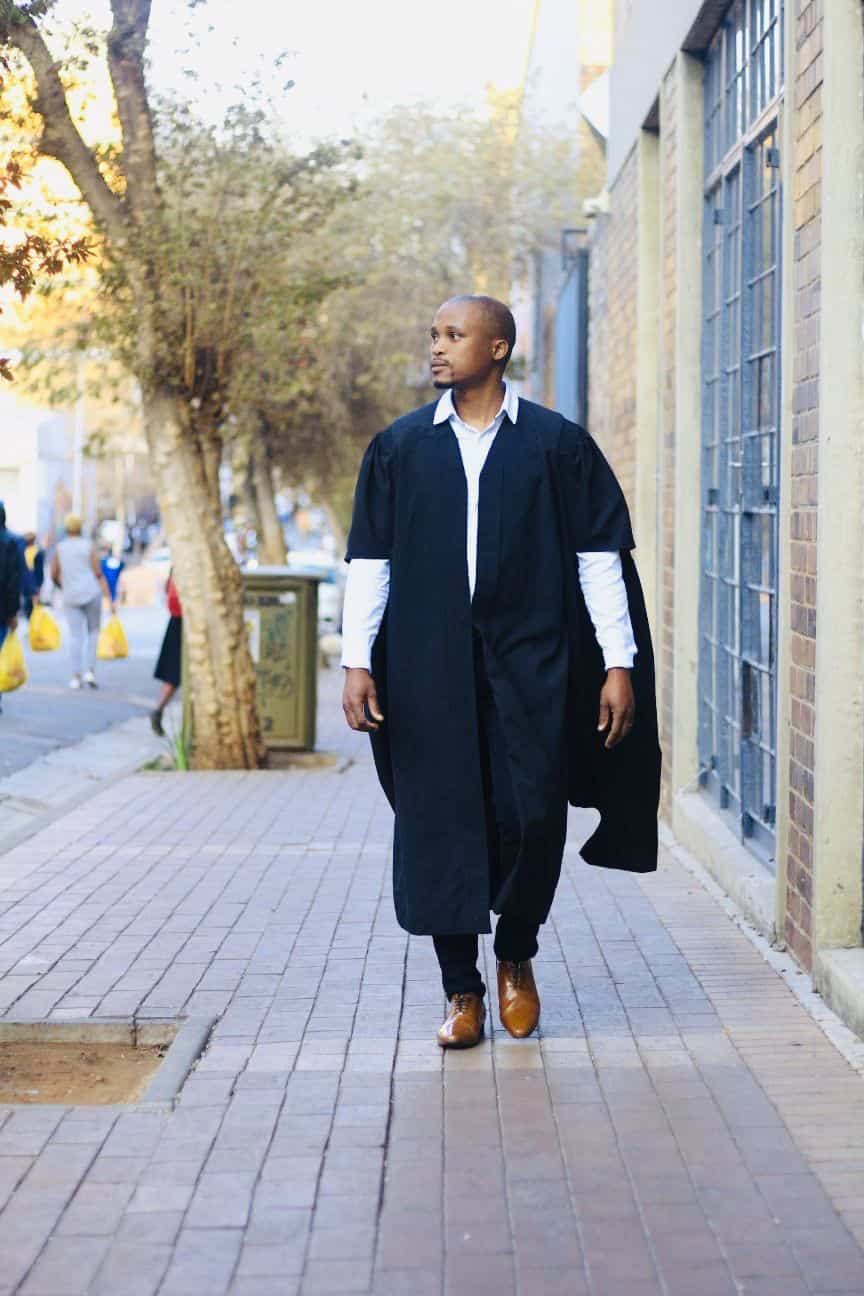 "Thank you for the lessons, experience, support, opportunity to study at an affordable price, and most of all for adding value to my life."
Apply online today
Enquire now and an Enrolment Consultant will call you back to answer any questions you have and start your application.
Registered and accredited