About this course
The purpose of the Human Resource (HR) Administration course is to develop integrated knowledge and skills of the key terms, concepts, facts, general principles, rules, and theories in key HR areas. Students will gain a detailed understanding of an HR Administrator's role along with the knowledge and practical skills needed to fulfill the responsibilities of this role in any organisation.
The comprehensive curriculum covers a range of pertinent topics such as labour relations, the role of HR in modern business, the impact of social media on HR, and more. You will be equipped with industry-relevant knowledge, skills, and insights to accelerate your career in HR.
HR Administration
Pay as little as R466* / monthly
Flexible payment options available
Love this course? Share it with someone!
What you will learn about
This course contains 4 units and can be completed in 6 months at the recommended pace of 6 hours per week:
Module 1: Fundamentals of Human Resources [30 hours]
Module 2: A Practical Approach to Employee Relations [30 hours]
Module 3: Payroll Administration and Document Management [30 hours]
Module 4: 21st Century HR Administration [30 hours]
With our structured approach to teaching, you will be able to acquire valuable knowledge and skills with ease. All courses include an orientation week, assessment and feedback opportunities as well as guided lesson plans from your course lecturer every week.
Upon completion of this short course in HR Administration you should be able to:
Demonstrate a fundamental knowledge of the key terms, concepts, and principles of an organisation as an open system;
Distinguish between the six core areas in pursuing an HR career and develop an understanding of various HR activities;
Demonstrate an integrated knowledge of, and apply, key HR strategies to respond to organisational change;
Gather information, develop and evaluate suitable job advertisements and contracts of employment that are appropriate for appointments, applying an integrated knowledge of organisational requirements;
Identify, analyse, evaluate and critically reflect on the skills and knowledge required in a recruitment process;
Collect and organise information based on available and valid evidence of misconduct in the investigation phase and assist an HR manager with the required documentation;
Practice essential document management by supporting the Payroll division through collecting, managing, and supplying mandatory staff documentation to the Payroll division; and
Demonstrate the ability to apply essential business acumen and writing skills within an organisation.
Is this course right for me?
This course has a practical approach to skills building and is designed for entry-level professionals who wish to pursue a career in HR, with or without prior experience in the field. Therefore, this course is suitable for a variety of individuals such as:
HR clerks or administrators aiming to take on more responsibility, such as payroll, labour, and administration
Operational officers who manage people and want to grow their people management skills
Office managers, team leaders, and supervisors who need to strengthen their skills-set
Small business owners and administrators who want to more confidently meet requirements and best practices
Those with a matric or entry-level higher education in a specific field who want to pivot into an HR position
The well-rounded curriculum provides both an operational and strategic learning experience to ensure that you can grow your career and effectively support HR-related matters within various types of organisations.
As a value-add, you will receive free additional material on how to write your CV and build a personal development plan. The capabilities you gain will empower you to explore exciting career directions in the field of HR, whether you are just starting out or ready to advance.
This course will develop all the necessary knowledge and skills you need for employment opportunities in various entry-level HR positions, such as:
HR Administrator
HR Assistant
Payroll Administrator
Recruitment Clerk
When can you start this course?
Our Short Courses are administered in various intakes throughout the year. Enrol for a date that suits you or enquire now if you'd like more information.
Simple pricing, big value
Our course fees are all-inclusive, there are no hidden costs. Get access to feature-rich learning and exclusive student benefits.
Get exclusive online access to our range of DO life micro-courses.
Save 20% on any future courses you enrol for with iQ Academy.
Dedicated course lecturer and specialised academic support.
Weekly lesson plans, regular live classes and special webinars.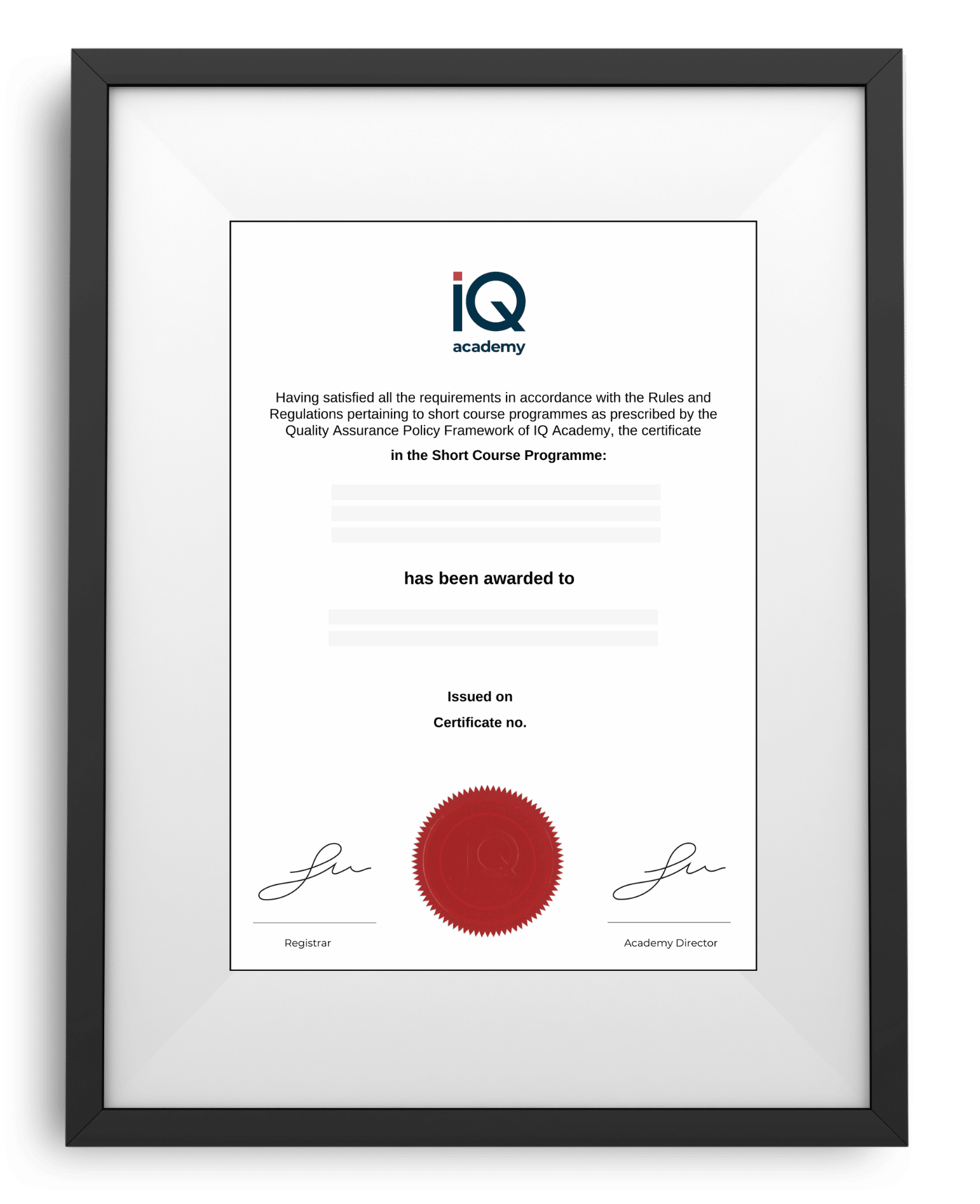 Boost your career with a short course certificate
Enhance your job prospects with a verified way to showcase your new skills and knowledge.
Verified and official certificate
Couriered to you for free
Hear from our students
Sometimes when it comes to the value of education, it's best to hear about it from your peers.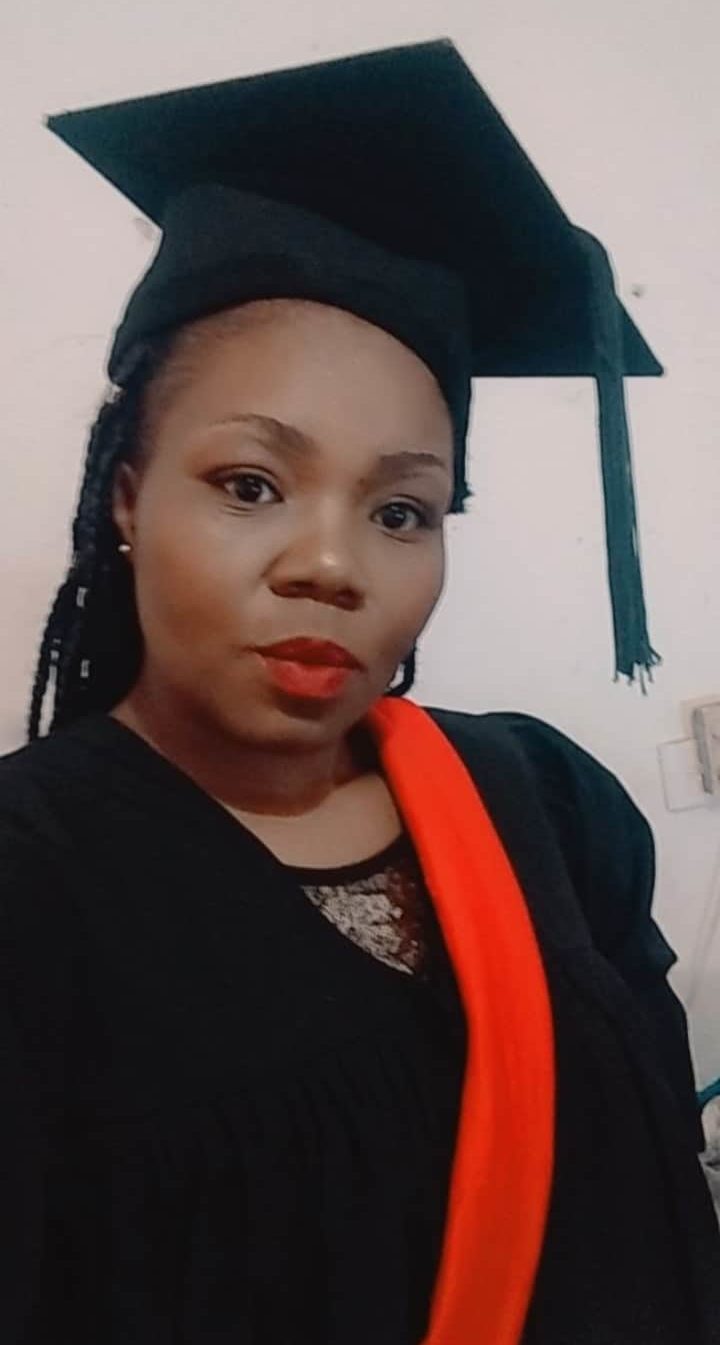 Xolelwa Johanna Thuputlela
"Thanks iQ, for making it possible for everyone to study without feeling the financial pressure with your fee structures. The lectures are amazing. Looking forward to the future now…thank you!"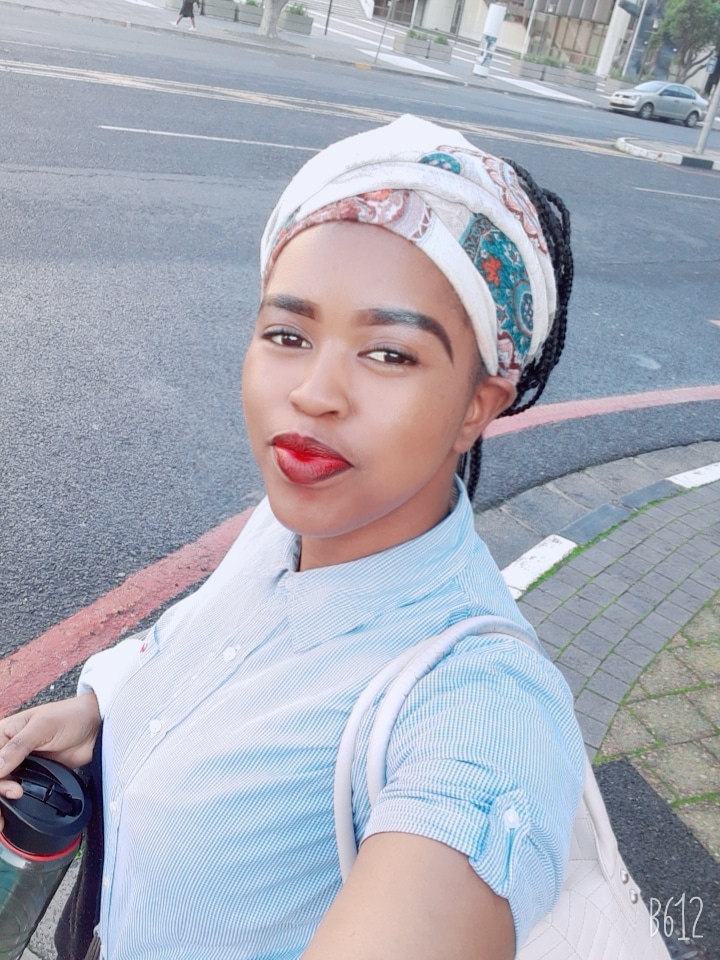 "I would like to thank iQ Academy for everything that you did for me. I got my certificate! Big up guys for what you do for everyone who wants to fulfill their goals."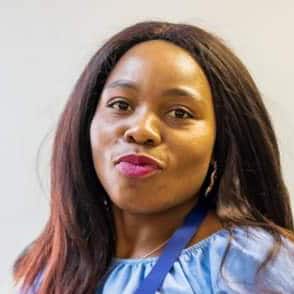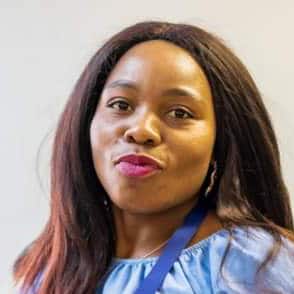 "It's so much easier studying online, downloading all my study guides through my cell phone without a laptop. It's a good experience for me. This is so easy to do!"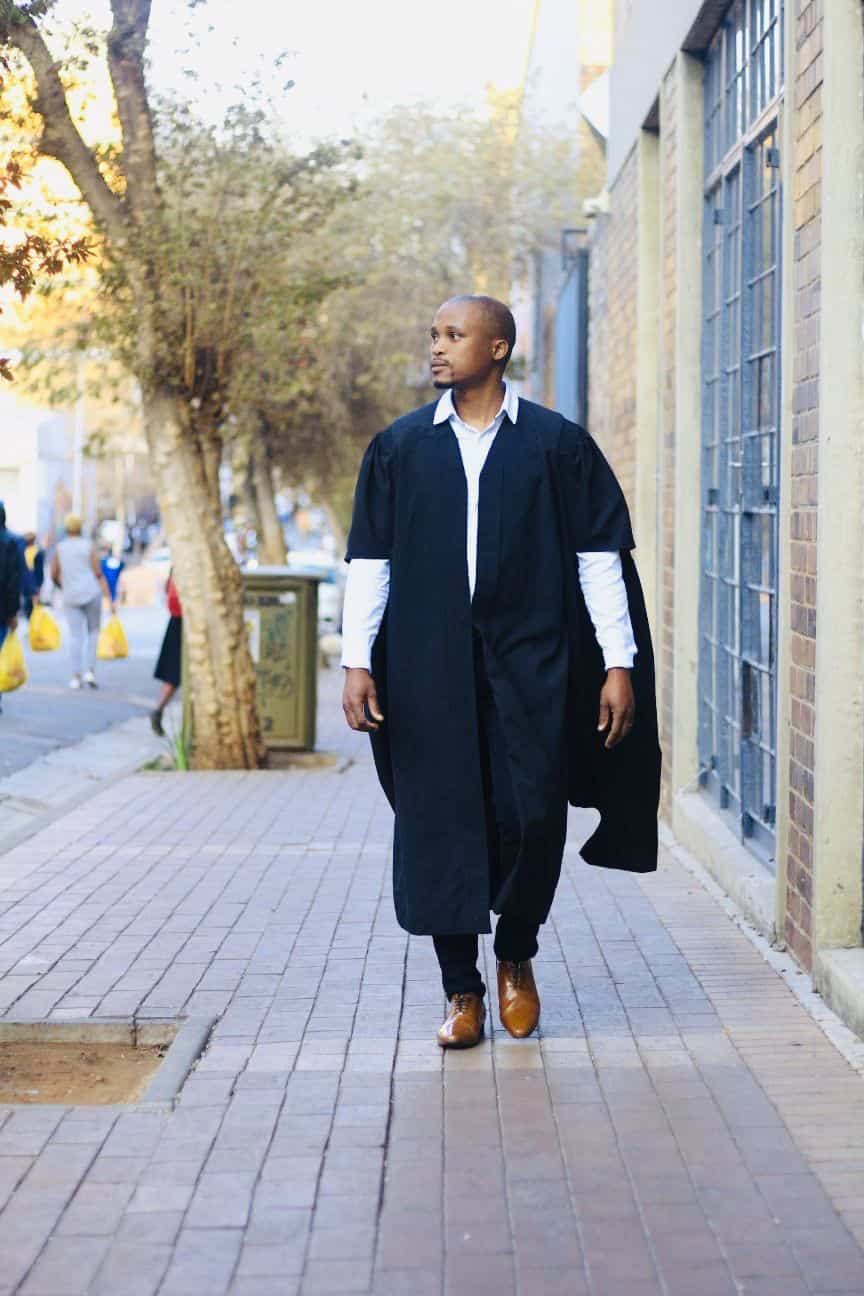 "Thank you for the lessons, experience, support, opportunity to study at an affordable price, and most of all for adding value to my life."
Apply online today
Enquire now and an Enrolment Consultant will call you back to answer any questions you have and start your application.
Registered and accredited
Our short course programmes are courses that can be completed over several weeks or months, depending on the course you enrol for. Short courses are designed to complement a working professionals lifestyle through flexible distance learning. Assessments are done through the submission of assignments, no exams are required.
Our curricula are developed by industry experts and are internally quality-assured and approved by our Academic Board. Our short courses are institutional programmes and are non-credit bearing. For more information on our institutional registration and accreditation status view our accreditations.
Short courses are typically non-credit-bearing programmes, affording students the opportunity to build their professional credentials without the higher cost and time associated with studying for a university degree or qualification.
There are no written examinations for this course. As part of your learning, you are encouraged to complete short quizzes throughout each module, which help you build and test knowledge. You will be required to complete and submit one summative assessment at the end of each module. To meet the requirement for this course, you will have to pass the final summative assessment for each module, before you can get certified.
Once you have completed your course, you will get an iQ Academy Short Course Certificate. Your certificate demonstrates that you have acquired industry-relevant skills which can enhance your promotional and employment opportunities. In order to qualify for a certificate you will need to:
Pass all your assignments
Pay up your student account
Email a certified copy of your ID document to: certificate@iqa.ac.za
Your certificate will be couriered to you at no extra cost provided you confirm your delivery address and it is accurate and up-to-date.
All short courses are lecture-led. The mode of delivery is distance education and all instruction takes place on our student portal, iCan. Your course lecturer will prepare a teaching and learning plan for the duration of the course as well as lesson plans for each week. Students should work through the learning material independently, according to the course schedule in the iCan Calendar. Support is available for academic and technical-related queries on iCan.
Your lecturer will also host regular online classes. The content covered will be in line with the course schedule and weekly lesson plan. Sticking to the schedules provided will ensure you don't miss out on any opportunities to learn and ask questions. In between classes you can engage with your lecturer directly on iCan or you can discuss the learning content with other students in the discussion forums, which are set up per module for your convenience.
Our short courses integrate interactive media with e-learning activities as well as traditional didactic components such as written notes. There are also opportunities for collaborative learning through discussion forums. The following learning activities form part of the overall learning path:
Reading activities
Multimedia activities such as video clips and podcasts
Online announcements of activities and assignment submission
Discussion forums
Self-reflection
Case studies
Live online lectures
Assessment activities & compulsory submission of formative and summative assessments per module