About this course
This course introduces students to the study and practice of public administration. The curriculum aims to develop the required competencies for a successful career in the public sector by developing a holistic understanding of key concepts and legislations while looking at the transformation and enhancement of public service delivery.
Students will gain a theoretical understanding of key public administration concepts and the role of effective public administration in government.
Introduction to Public Administration
Online Only or with Textbooks
Pay as little as R466* / monthly
Flexible payment options available
Love this course? Share it with someone!
What you will learn about
This course contains 7 units and can be completed in 6 months at the recommended pace of 8 hours per week:
Unit 1: Basic Concepts of Public Administration
Unit 2: The Government of South Africa
Unit 3: Public vs Private Administration
Unit 4: Principles of Public Administration
Unit 5: Role of Government Officials
Unit 6: Public Administration and Technology
Unit 7: Transforming Public Service Delivery
With our structured approach to teaching, you will be able to acquire valuable knowledge and skills with ease. All courses include an orientation week, assessment and feedback opportunities as well as guided lesson plans from your course lecturer every week.
Upon successful completion of this course you should be able to:
Define public administration as a discipline and public administration as a field of practice;
Relate public administration to other disciplines;
Explain the structure and functions of the Government of South Africa;
Differentiate between public and private sectors;
Outline the principles of public administration;
Point out the nature and scope of public administration;
Discuss the roles of government officials (the elected and non-elected);
Explain how technology plays a role in public administration, especially in the era of the fourth industrial revolution and the Covid-19 pandemic; and;
Outline the values that govern the practice of public administration to build an ethical public service.
You can expect to gain theoretical understanding and practical skills in the following areas:
Three spheres of government
Legislation governing public administration
New Public Management
Administration principles
Is this course right for me?
Entry-level officials in national, provincial, and local spheres of government, Non-Profit organisations (NPOs), Community Based Organisations (CBOs), community leaders, members of communities, and any other individuals interested in understanding how government functions. As well as individuals from other disciplines who require basic knowledge of the functions of administration to perform effectively in a public administration environment.
There are many public administration courses in the market that vary in their approach to the topic. Some focus primarily on legislation and politics, while others explore leadership and governance.
The public administration course at iQ Academy encompasses all of the important aspects of public administration including legislation – but also presents an overview of government structure and how implementing the Batho Pele principles can lead to better service delivery. Focus is also placed on technology, which has become central to how the government functions.
Upon successful completion of this course, students will be equipped to pursue a range of exciting careers such as:
National and Provincial Government Administrators and Managers
Public Health Professionals
South African Police Services
Correctional Service Officials
Municipal Administrators and Managers
Community Based Organisations
Community Leaders
When can you start this course?
Our Short Courses are administered in various intakes throughout the year. Enrol for a date that suits you or enquire now if you'd like more information.
Simple pricing, big value
Our course fees are all-inclusive, there are no hidden costs. Get access to feature-rich learning and exclusive student benefits.
Get exclusive online access to our range of DO life micro-courses.
Save 20% on any future courses you enrol for with iQ Academy.
Dedicated course lecturer and specialised academic support.
Weekly lesson plans, regular live classes and special webinars.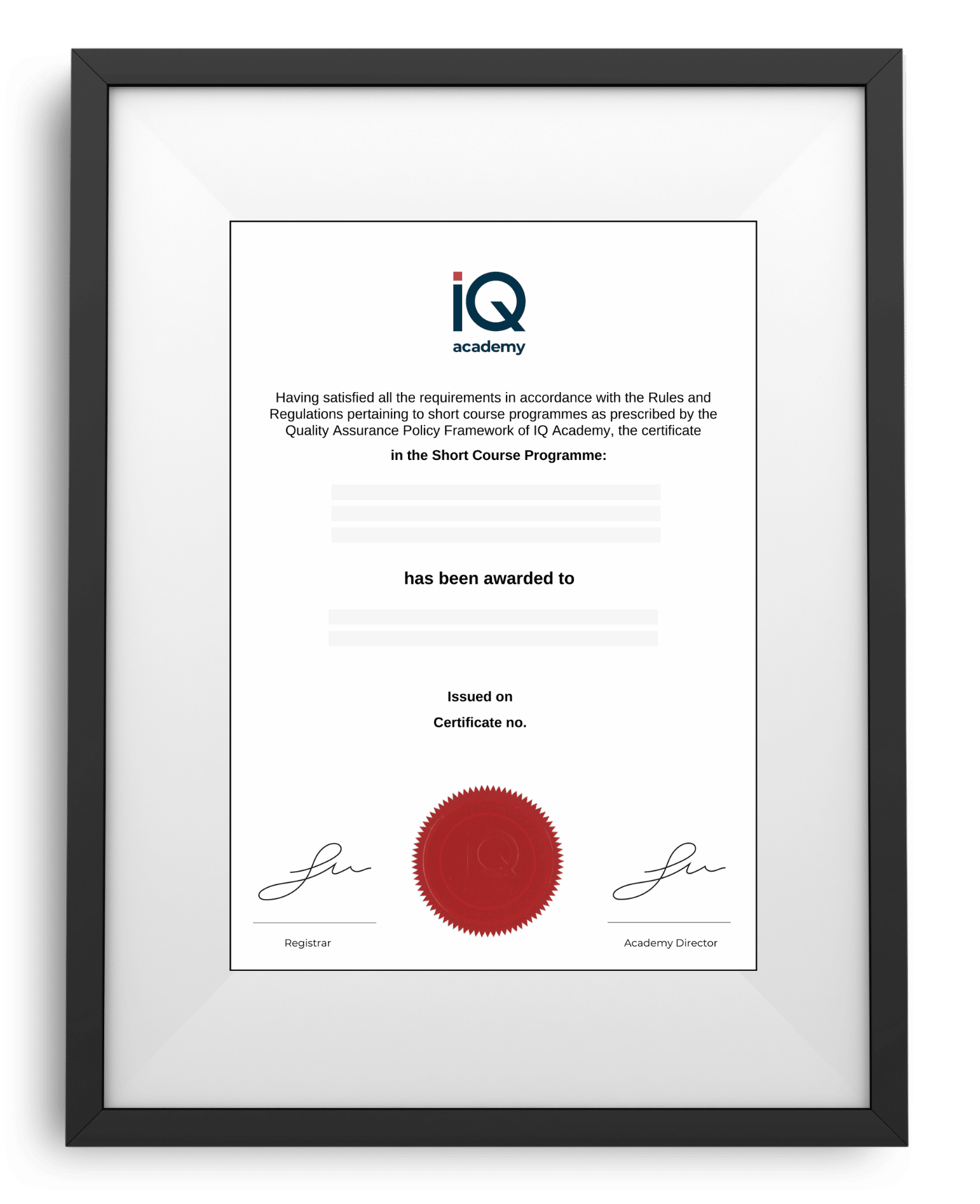 Boost your career with a short course certificate
Enhance your job prospects with a verified way to showcase your new skills and knowledge.
Verified and official certificate
Couriered to you for free
Hear from our students
Sometimes when it comes to the value of education, it's best to hear about it from your peers.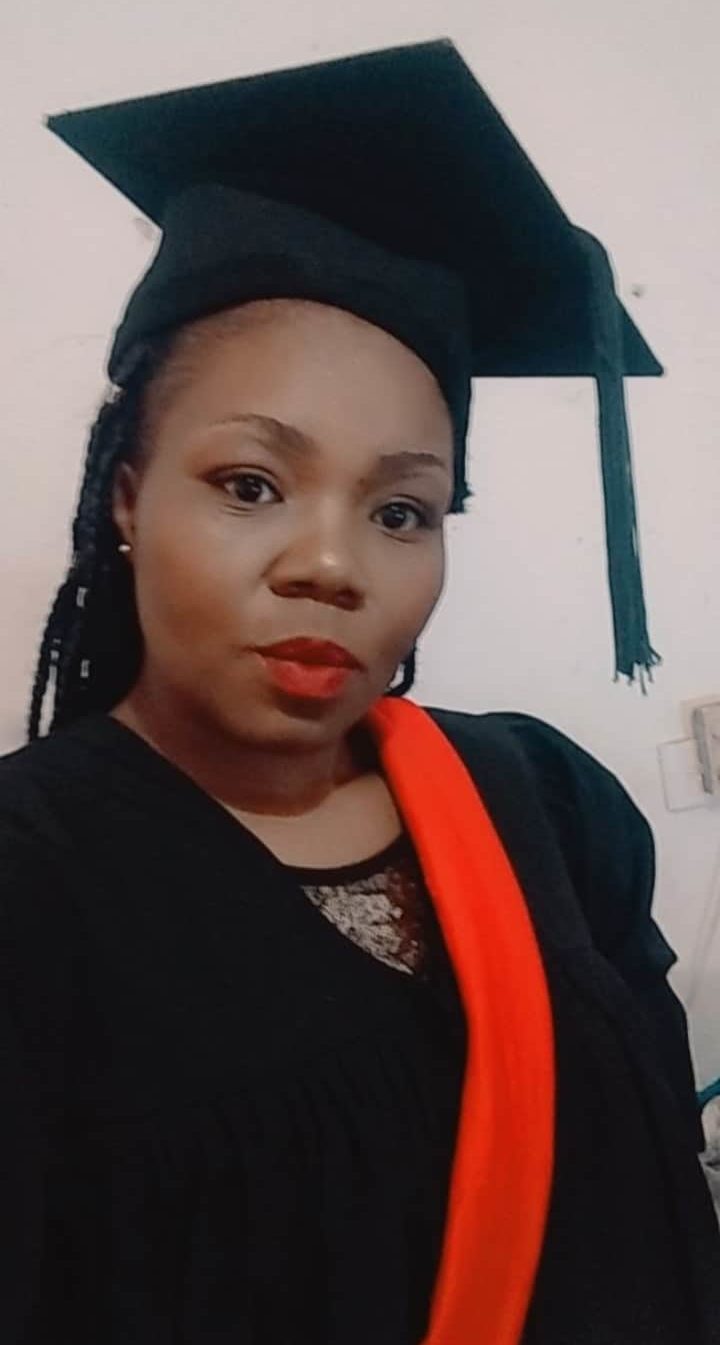 Xolelwa Johanna Thuputlela
"Thanks iQ, for making it possible for everyone to study without feeling the financial pressure with your fee structures. The lectures are amazing. Looking forward to the future now…thank you!"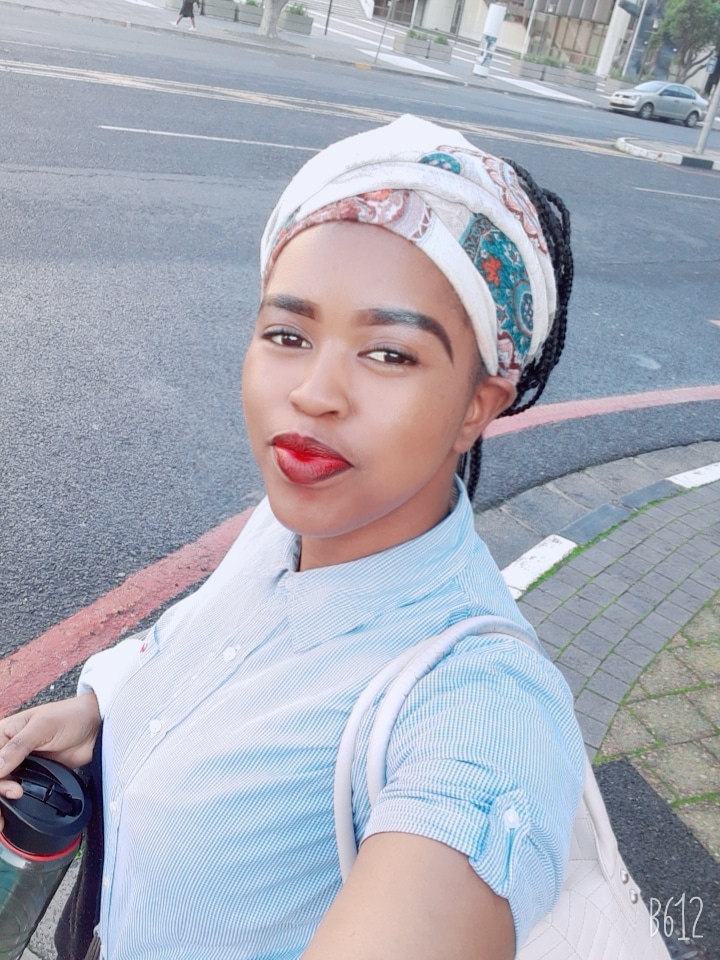 "I would like to thank iQ Academy for everything that you did for me. I got my certificate! Big up guys for what you do for everyone who wants to fulfill their goals."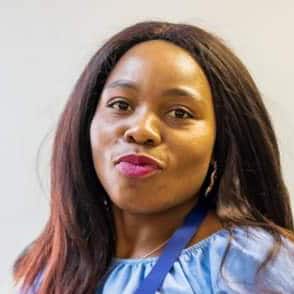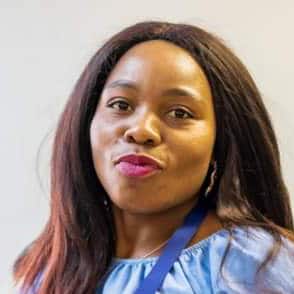 "It's so much easier studying online, downloading all my study guides through my cell phone without a laptop. It's a good experience for me. This is so easy to do!"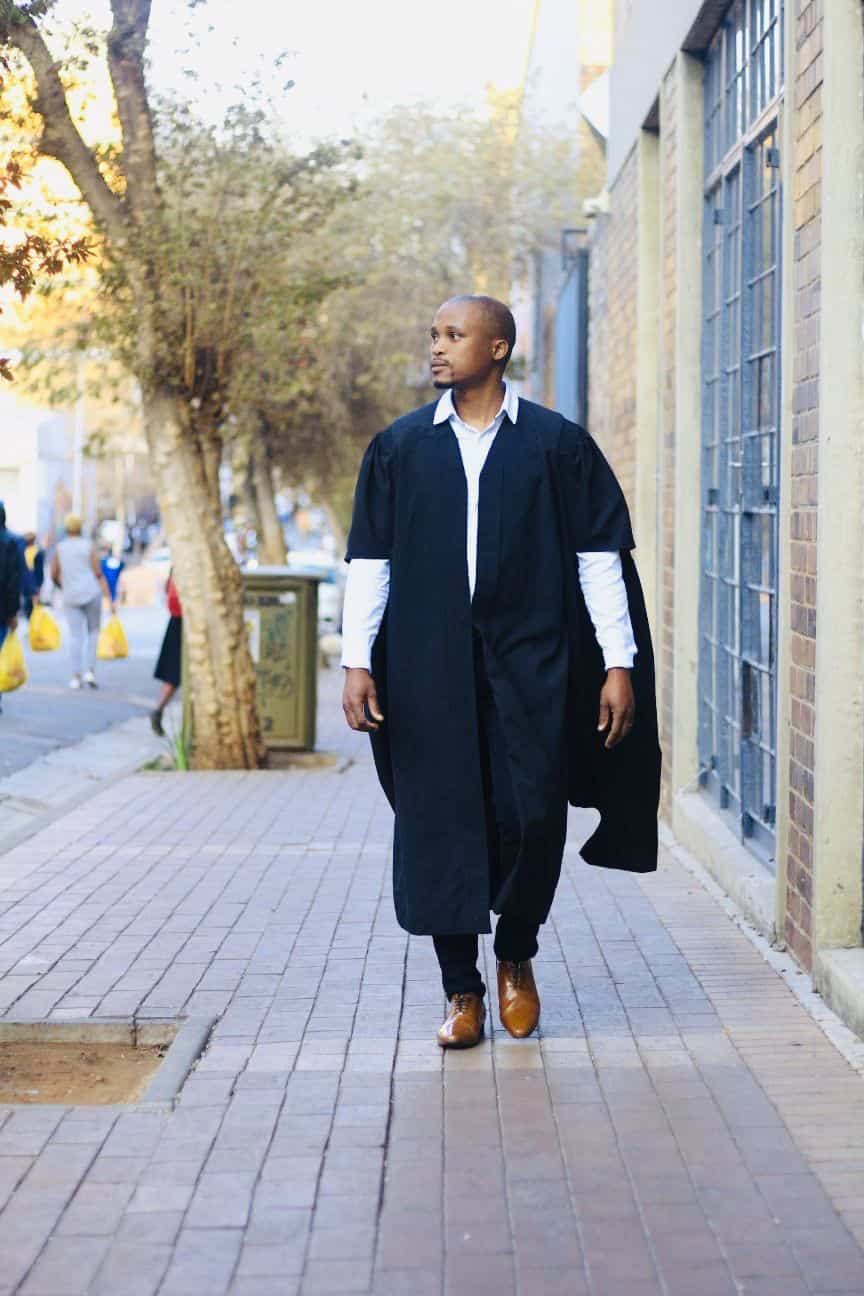 "Thank you for the lessons, experience, support, opportunity to study at an affordable price, and most of all for adding value to my life."
Apply online today
Enquire now and an Enrolment Consultant will call you back to answer any questions you have and start your application.
Registered and accredited