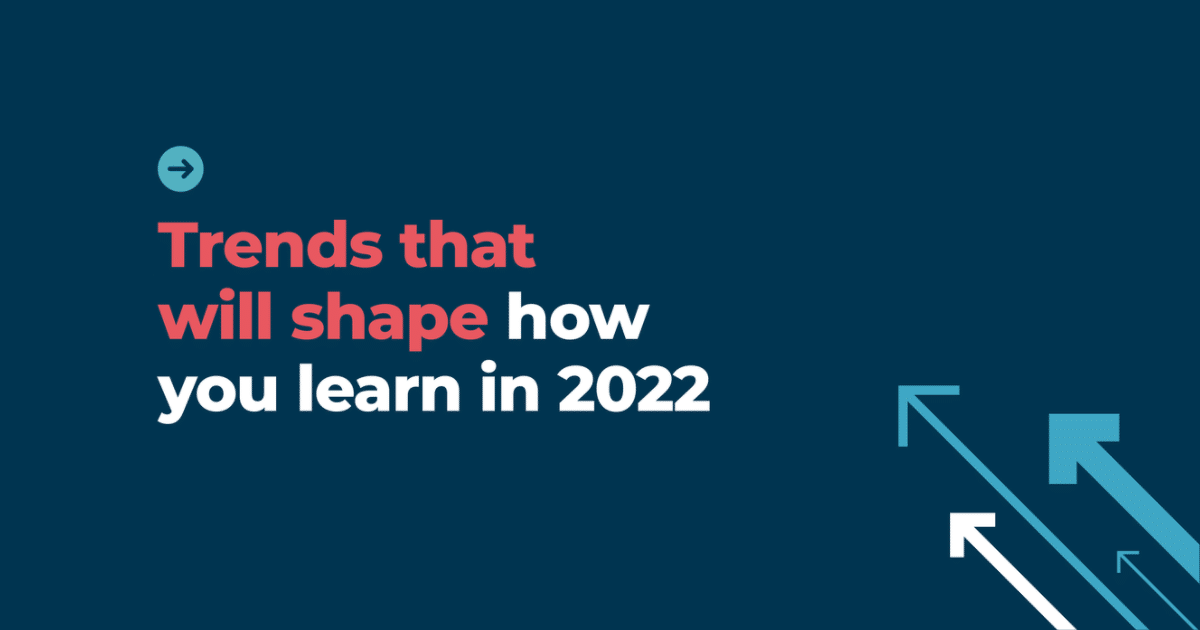 Fresh from the experts of our Academic Faculty we bring you the latest trends in distance learning and how they will impact higher education in 2022.
As a distance learning institution, we believe that it is important for us to identify ways in which we can make education and online learning more accessible. Part of that is to identify and incorporate key trends. Each year we take a look at the industry holistically to ensure we are always at the forefront of learning. Let's discuss not only the trends we see for e-Learning this year, but how they came about.
The impact of COVID-19 on education
With COVID 19 taking the world by surprise in 2020, schools and face-to-face education providers had to scramble to get the learning material to their students via online platforms. Unfortunately, most of these institutions were not equipped to provide distance or online learning. Although many succeeded in at least getting the information to the students, others failed dismally. According to Unicef, the impact of the pandemic on school children resulted in a loss of 54% of learning time; and over the first 16 months of the pandemic, 400 000 to 500 000 students dropped out of school.
Distance learning trends to expect in 2022
Over the last two years, as people became more comfortable with the idea of doing things remotely, learning trends have evolved. What they reflect now, is a market that is more digitally literate and prepared for more than just the basics of technology.
W can expect a much larger focus on holistic and adaptive learning, as well as making sure a truly mobile-first approach is applied that makes education accessible to different markets. Holistic student support and online classrooms will also become a big focus for distance learning institutions this year. Let's explore.
1. Student-centred learning
Student orientation and digital skills acquisition will be among the top priorities for institutions in 2022. In addition, institutions will be moving towards methods of teaching that enable students to be active participants rather than passive receivers of information.
2. Holistic student support 
During the pandemic, people had to mitigate serious challenges while trying to maintain as much of their normal lives as possible. Many people did this with a lack of information, resources and skills. Institutions need to implement more holistic initiatives to support students. Incorporating micro-modules and up to date information on everyday life will become necessary. 
This support will incorporate basic life skills and coping mechanisms rather than purely academic support. By providing students with information on different aspects of life, they can choose what modules they need to complete to better manage their personal, professional, and educational lives.
3. Mobile and video learning
Institutions will focus on responsive learning and a mobile-first approach that allows students the opportunity to access their study material from anywhere and at any time. Videos and interactive learning will also become more prominent in 2022 as a convenient and informative manner of explaining processes and concepts. This will allow learners to consume content on demand, when it suits their schedule, as opposed to only having access to live virtual classes at a set time and date.
4. Virtual Reality (VR) and Augmented Reality (AR)
The implementation of VR and AR are not yet widely adopted in higher education. However, this form of learning will start to emerge in 2022. The game-like content and rich audio-visuals create interest and enthusiasm and provide enjoyable challenges in the student's learning journey. AR and VR also aid in lessening the issue of no personal attention and interaction in a distance setting.
5. Learner Management Systems
Historically, many institutions have used learner management systems (LMS) as libraries and information centers. However, these robust and adaptive systems will be transformed to online classrooms as the central point for educational activities within institutions, where students and lecturers can converse, and interactive content can be shared.
An LMS might also be referred to as a student portal. For example, our LMS is called iCan.
6. Bite-sized learning
Bite-sized learning is all about consuming learning content in smaller sections. For some, it can be overwhelming to take in substantial pieces of information in one lesson. This trend will ensure students participating in distance learning are able to absorb knowledge through smaller sections, and in turn, increase the retention of that information.
7. Online support and automation
Studying online can be a daunting experience, it might be challenging for students to understand the material and stay focused, which is why they need visible academic support. Emphasis will be placed on online learning systems that digitized as much as possible, such as iCan.
Additionally, chatbots will aid in improving students communication and query management through automated responses. This also helps institutions improve their customer service and meet the needs of students as well as staff.