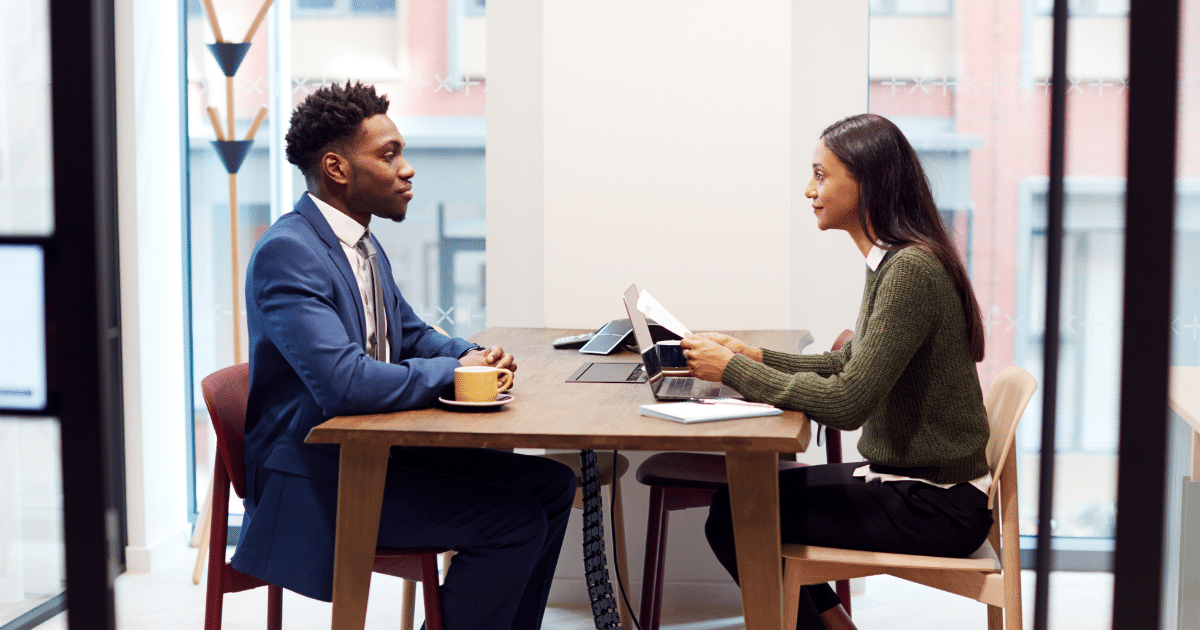 One of the best ways to prepare for a job interview is researching how to answer both the basic and the more challenging questions about your personality, history, and goals. You can almost always expect a job interviewer to have a few tough questions to ask you and getting interview tips beforehand can really help when you're in the moment. The first thing to understand is that an interviewer will want to get an idea of who you are and if you can problem-solve, as well as how composed you can remain even when you're under pressure. Sometimes how you respond to their toughest questions is as important as your CV. Here are 5 of the toughest job interview questions and some career advice to help you respond well:
1. Tell Me About Yourself?
This question usually happens quite early on in the interview process and it really isn't an opportunity to share your whole life story. You need to prepare a response that gives the interviewer an overview of how your studies, experience, and background will relate to the position on offer. Talk about some accomplishments or strengths you felt really good about, and how you think they prepared you for the position you're interviewing for. Example Answer: "I've spent the past 3 years as an Office Manager at Telcare while completing an online higher certificate course. I oversaw production schedules, so hiring and time management is one of my greatest skills. I'm sure these skills would easily transfer to the position you're offering here."
2. What is Your Greatest Weakness?
This is an interviewer's favorite question and is one of the most awkward to answer. It's important with "weakness" questions that you remain honest but that you also don't get too revealing, or worse even come across as arrogant. For example, "I don't have any" isn't a good way to answer. Rather prepare an answer that's honest, positive, and focused on solutions. Choose a weakness that won't ruin your chances of being hired, and then describe how you work to overcome it. Example Answer: "I have a tendency to say yes and get over-committed." Then follow that with an example of how you are working on prioritising your schedule and setting personal limits.
3. Where Do You See Yourself in 5 Years?
The worst answer you can offer for this type of question is "I have no idea," even though that might be the truth. It's basically like saying, 'I have no idea what I'm doing with my life and I have no idea how long I'll stay with this job." You want to convey a sense of long-term stability here. Example Answer: "I've done a lot of self-assessment, and what I've learned about myself is that I want to make a commitment to this career and I want to build that career here."
4. What's Your Desired Salary?
This can certainly be a tricky question to navigate. Some of the best interview advice you'll ever get is to try to steer clear of locking down a number on-the-spot in the first interview. If you're forced to give a number, provide a salary range based upon the research you've done upfront. Use this research to talk about what's appropriate for the role, based on your experience and what you have to offer. Resist the temptation to talk about your personal financial needs. Example Answer: "I've been looking into the industry-standard salaries available for my qualifications, skills and experience. My research indicates that an offer between X and X may be appropriate as a starting salary for this position. I am flexible and open to negotiation though."
5. Tell Me About A Time That You Failed?
It's important to answer this question honestly, but you can be selective and choose a failure that you can now look back and give a solution for. Think of a work-related situation that didn't turn out quite as you had hoped. The interviewer is interested in seeing how you took responsibility for your failure, what you learned from it, and how you would prevent similar failures from happening again. Example Answer: "I once rushed a project to make a deadline but inadvertently skipped a couple of critical steps. We ended up discovering mistakes before the customer went to market with our work, but they weren't pleased. I'll never make that mistake again." We want to hear from you! Send us feedback on your interviews and help us give even more interview tips.
You can also contact iQ Academy to discuss taking even more online courses for growing your career and CV.