Student support services
Learn more about academic support at iQ or get in touch with our team.
Standout support means standout results
Access to advanced teaching and learning support will ensure that you get what you need to confidently complete your studies. If you have any queries please use the contact details below to get in touch.
Teaching and learning support for academic success
To support your study, you will have access to an expert lecturer through various support channels and you will have the opportunity to interact with fellow students who are studying the same course as you. In addition, you will have administrative and technical support provided by our Student Experience and Support teams.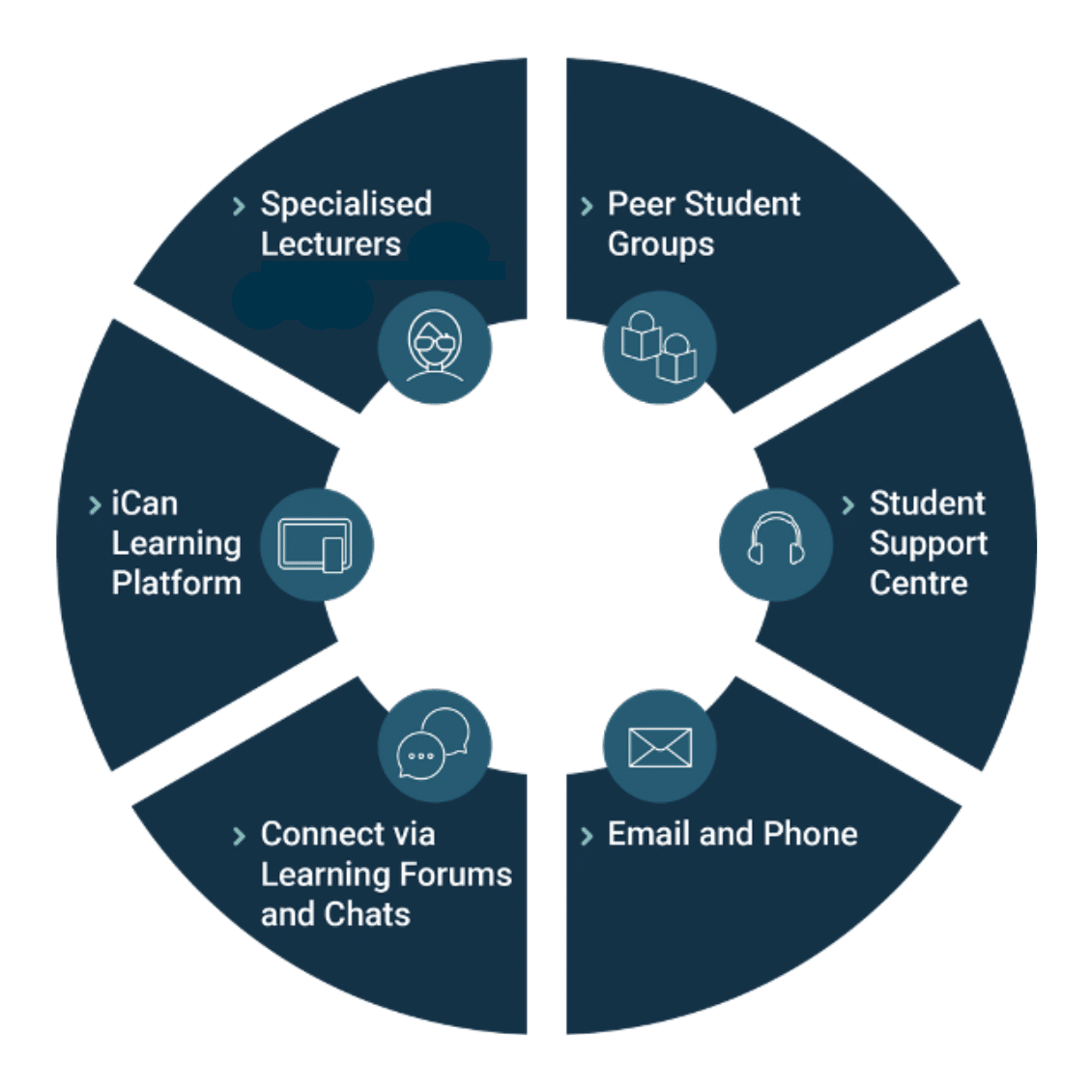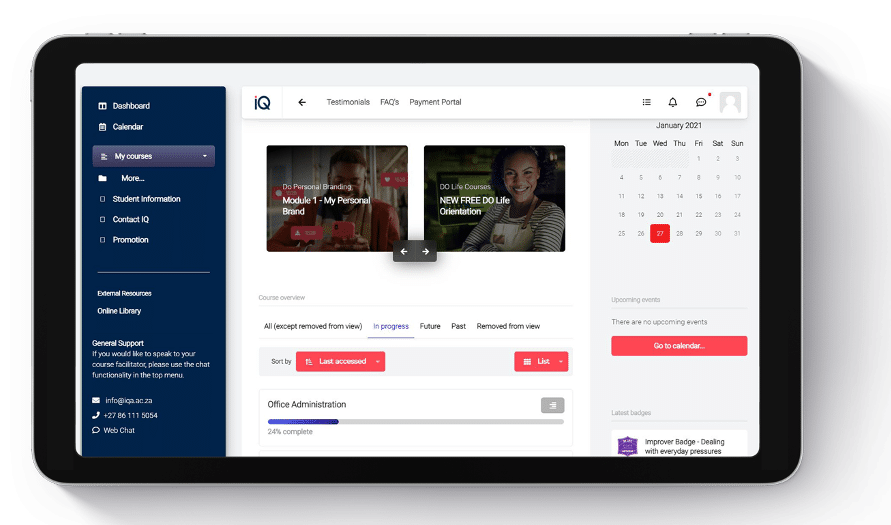 Your student portal
The primary point of academic support is via our data-lite, student portal iCan, which is designed to give our students a truly innovative online experience that makes learning easy and interactive. Enjoy fast collaboration with lecturers and fellow students, gain access to results,  assignment loading, and much more.
iCan is conveniently accessible through PCs, tablets, and smartphones so you can study flexibly, anywhere at any time.
Student Support Services
Our Student Services team formally welcomes new students to iQ Academy and is available to assist with queries related to student accounts, delivery of material, and general support.