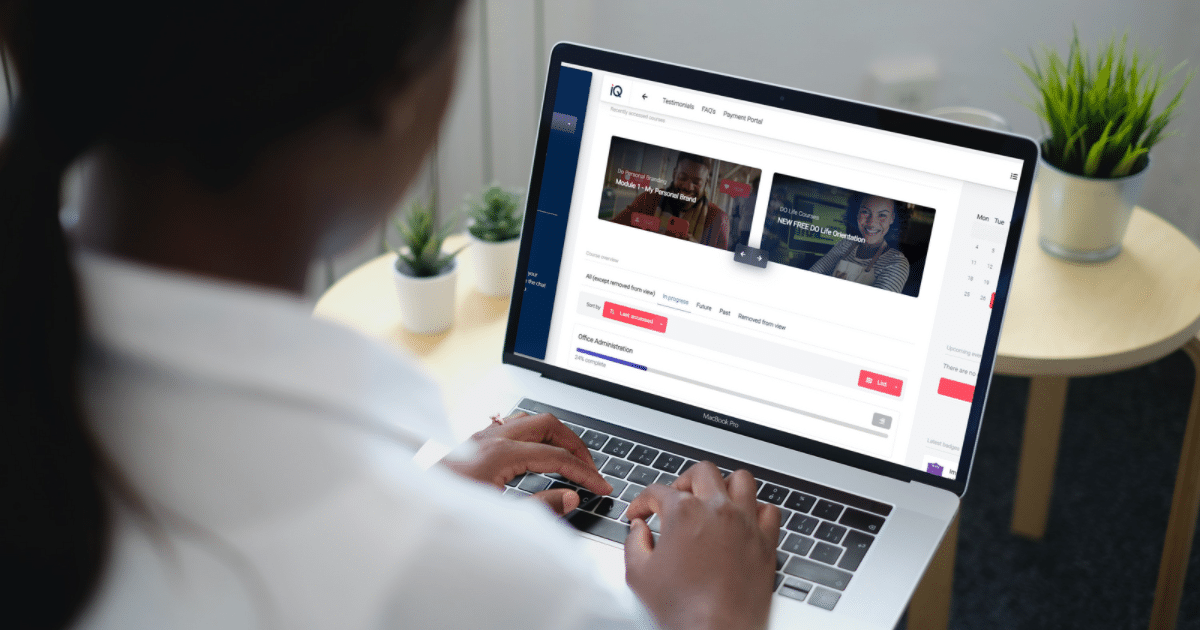 In October of 2015 we launched our very own student portal, called iCan. A web-based platform designed to enhance our students' learning journey. Over the years we have continued to optimise iCan, making improvements along the way that add more and more value. We are committed to ensuring that technology enables learning success for all of our students.
iCan is a place for our students to manage their studies, connect with their lectures and fellow students all in one easy-to-use place! Read on for some important information about iCan.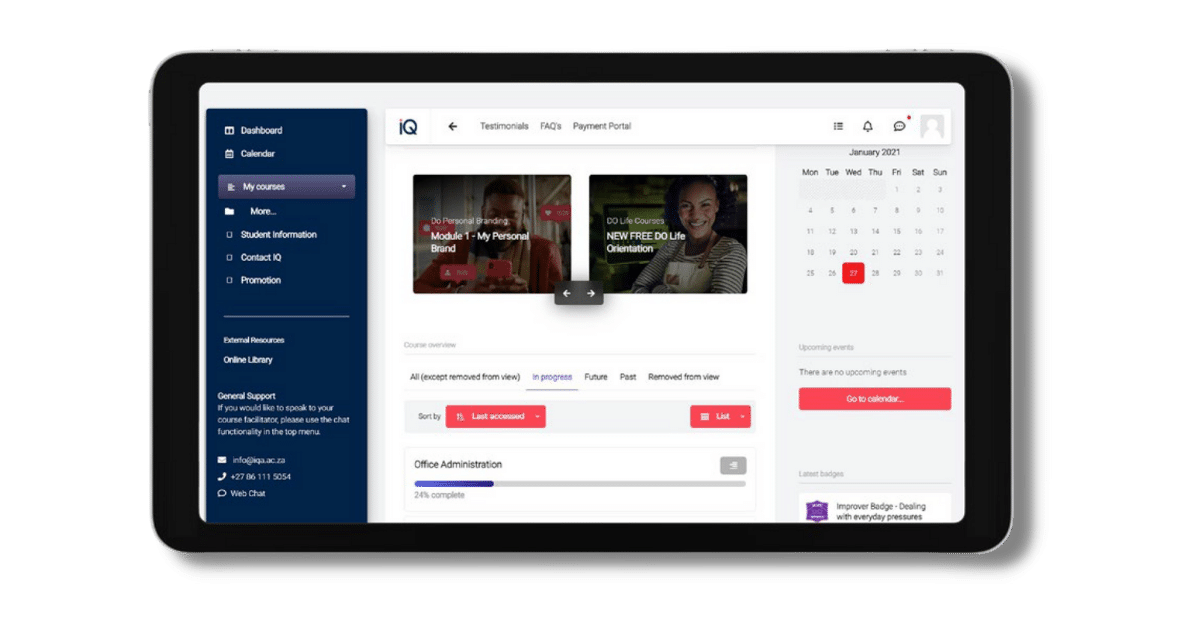 What can students do on iCan?
Easily interact with lecturers and facilitators through the online chat and messenger function and discussion forums.

Manage your student profile, access documents, account balances, see your badges and certificates, and other important information about your studies.

Access your learning content online. Take advantage of our user-friendly eBooks, multimedia content, interactive quizzes, online library, and more.

Complete your assessment online or easily download, complete, and upload your assessment.

Access your results through your online grade book and enjoy constructive feedback and comments from your assessors.

Interact with fellow students studying the same programme in the same cohort through our student community forums.

Stay up to date on important course developments through your integrated calendar, which includes important dates and weekly learning schedules

Receive important institutional announcements and news
You will only be able to access your courses on iCan as a registered iQ Academy student. Registration occurs once all documentation has been submitted and, depending on the payment option you choose, the first or full payment has been made.
You will immediately have access to DO Life courses on iCan, a range of free micro-courses offered to students. Once first or full payment has been received you will then have access to your course and modules on iCan.
? You will receive your login details via SMS and Email. Follow these steps to login:
Go to the iCan login page and log in using the username and password that we sent you;
You will need to agree to our Privacy Policy before you can enter iCan, this is a POPIA requirement;
Follow the prompts to set a new password;
A user tour will begin that explains your dashboard and how to access your courses or modules;
Confirm your email address when the user tour starts;
Now you are ready to access your courses and get to know iCan!
If you need assistance or are unsure of anything relating to iCan, use one of the following support options:
View the FAQ's section on iCan to see if your question might already be answered.
Message your lecturer through iCan's messaging functionality.
Email us at: info@iqacademy.ac.za